The Break In is a Straight Edge Hardcore band from Canterbury, England. Originally featuring ex-members of XCanaanX and Winter in June and fronted by Hannah Jenkins. A few line-up changes later saw a demo release, shortly followed be the 7-inch, 'No Fate But What We Make'.

The MCD release 'This Ends With Us' on Dead and Gone Records was to be the last input from guitarist Scott and vocalist Daniel, who went on to join Awoken and Santa Karla respectively.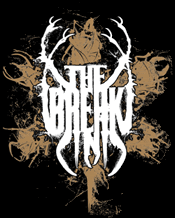 The 'Unbowed' debut album was released in 2006, with Nathan Bean (ex-XCanaanX) filling the vocalist spot. He was later replaced by then guitarist Daniel Burrows.
After several more line-up changes and with Daniel Frye the only original member of the band, The Break In decided to call it a day in 2008.
'Unbowed' was no doubt an amazing album and saw the band turn to a slightly dark place, mainly down to Nathan's great vocals. If your a fan of stuff like early Integrity then you need to check it out. After the release of 'Unbowed', The Break In did a Radio One Session and supported BMTH (who loved the album) but those songs weren't the same without Nathan's vocals and no other vocalist they brought in could do them justice. If Nathan has stayed I'm sure things would have been alot different.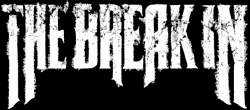 I think member of The Break In are in Lightbringer