Vinyl Solution snared a bunch of cool bands in the late 80's, most of them either originally from or still based in Ipswich as it goes, Stupids, Bad Dress Sense, Space Maggots, Perfect Daze, Frankfurter, quite the nifty collection. So anyway, people drifted between bands, guested on each others records and generally had fun, and eventually four nimrods from some of these bands mutated into Lovejunk at the start of the 90's. Since then these palookas have also been in Chocolate, Fun City, the Rists and have continued their occasional hardcore band the Coolest Retards, but still they've never stopped being in Lovejunk, releasing the 'Dare To Be Wrong' 12" and 'All We Have To Do Is Stay Together' 7" as well as appearing on a load of comps and touring w/ their pals like Mega City Four, Senseless Things, Snuff, Les Thugs and more.

Lovejunk appeared on High Society Records compilation British Punk Invasion Vol. 3 and soon after recorded A full length for Phoenix Records who sadly went belly up before releasing it, leaving Lovejunk without an Album finally they were rescued by the good people at Crackle Records, who released their well Received Tribulations CD, Tribulations is a punchy and powerful example of what Lovejunk are good at, fast catchy songs, poppy melodies and crunching guitars, mixing up their Replacements, Ramones, Husker Du, Descendents and early Soul Asylum influences into a good time .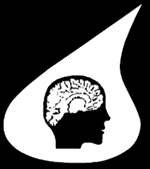 Vodatumour Blues was released to keep The momentum going and partially because I love this band so much, it is a 5 track CD in IATDE's special designed gatefold sleeve that captures all that is great about this band, and to be honest I wanted to be involved because Wolfie was in The Stupids for a time, and they're one of my favourite bands . Vodatumour Blues consists of three Lovejunk tracks and 2 cover versions and comes in a cool red textured card gatefold.
If you want some short, fast and memorable tunes where guitars scuzz and howl, drums pound and out front there's a singer who can actually sing then Lovejunk could well be the band you need to host your next keggers party. So pour yourself another large one, spin Vodatumour Blues and you know, get a little fun into your life.
Lovejunk went on to self release a further album, then called it a day. Missed but never forgotten.