Hailing from Ashford in Kent, but widely associated with the Canterbury hardcore scene, November Coming Fire come from a close-nit family of bands that include Canaan, The Break In Winter In June, 10.15 Saturday Night, and Urotsukidoji.

November Coming Fire played none stop, touring the UK three times, and playing a combination of small DIY all-ages shows as well as bigger supports to the likes of Converge, Himsa, Terror and Give Up The Ghost. One of the few UK HC bands in the country that fitted on a bill with a group of old school HC bands one night, a bunch of metal bands the next and some noisy experimental bands after that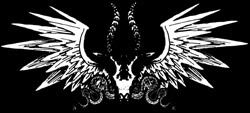 NCF drew their influences from all of those genres (their listening habits include AFI, Converge, Botch, Coalesce, Old Man Gloom, The Misfits and of course Samhain, whose third album was titled November Coming Fire) and use them to create something new. When asked what type of band they are, November Coming Fire will respond hardcore, but only because of their attitude, mindset and ethos, not their sound.
Their sound is not one they can sum up in one word. Their debut six-track mini-album 'Black Ballads' has come out fast, hard, heavy, jagged, melodic and discordant. In reality, NCF is the perfect sum of its parts - all of the members come from functioning, recording, touring bands of all different types and this all collides to form a massive, in your face wall of sound which comes across perfectly on record and most importantly live. Their attitude is to try anything, if it sounds good, use it, and to give everything you have when playing live. Their shows are little short of total chaos, a band to be witnessed.

Black Ballads came out to massive acclaim, the tracks from that album have a cult status in the UK scene now.
November Coming Fire went on to release 'Dungeness' on Reflections Records. The album still had the straight ahead searing attack of the debut but tempered with more progressive and even heavier arrangements and more reflective passages, to create an incredibly mature sounding record. Comes in an incredible slipcase w/ special laquering. For fans of Converge, Blood Brothers, Old Man Gloom, The Jesus Lizard, Shellac and Neurosis.
November Coming Fire called it a day in 2007, and two of their members formed Tortuga, their only release came out through us 'Kings Of Albany' this album sees that natural progression of November Coming Fire continue from where they left of with 'Dungeness'.
November Coming Fire at the end of 2010 reformed and are playing a number of gigs around the UK.