In January 2007 UK metal veterans Stampin' Ground hung up their gloves after an 11 year fight to prove that this country is capable of producing world class bands that can compete and indeed out perform our trans Atlantic associates.

In the final stages of their success Stampin' Ground destroyed audiences worldwide leaving 10's of thousands of metal fans at DOWNLOAD, WITH FULL FORCE, DOUR FESTIVAL, FURYFEST and NEW ENGLAND METAL FESTIVAL thunderstruck, bleeding and toothless at the merchandise stalls. A direct invitation for main support with CHIMAIRA finally proved that the British underdog could outshine any headline act, which then continued all over mainland Europe with the likes of ARCH ENEMY, ANTHRAX, HATEBREED, AFI, SOULFLY, BIOHAZARD, IGNITE, AGNOSTIC FRONT and SEPULTURA to name but a few.

Tour after tour the contributing factor to the bands lack of further support became very clear to vocalist and bass player, Adam Frakes-Sime and Ben Frost. The self-managed and underground ethic that the band concentrated on for many years to build popularity in the Hardcore communities was now the reason restricting them from advancing to the next level: the fact that 11 year old bands are not priority to the press. And with that, Stampin' Ground started to hit a wall, it was too late, so Frakes and Frost started actively seeking a line-up for a fresh new band to continue the British onslaught, as the end was clearly nearing for Stampin' Ground.

Romeo Must Die soon became hot news on the lips of all devastated Stampin' Ground fans, and as excitement grew the 5 track EP was recorded in March 2007 with Scott Atkins at Grindstone Studios with monstrous results. Romeo Must Die are a band out to prove something and have hit the pre-Stamped ground running. This is one UK act that definitely has fire in its breath. "Defined By Enemies" was release in 2008 to top scoring reviews across the board.
Three months after the release the 'Defined By Enemies' music video claimed rotation on SCUZZ TV which secured Romeo Must Die the support slots for numerous credible tours including the 20 year re-union tour with BIOHAZARD.
Despite their underground status and their relatively short life span, Romeo Must Die play with all the confidence, conviction and power of a veteran force that is fuelled with all the experience, hunger and passion that makes them evidently shine amongst their counterparts. Their prowess as both musicians and songwriters is a thrilling, defiant metallic kick in the teeth.
The band started writing their debut full length album back in January 2009 and set out to write a record that will fit the needs of every heavy music fan. However, good progress ground to a halt as guitarist Paul was involved in an road traffic accident and was hit but a truck. After a month in intensive care, head surgery and few mended bones the band picked up the pieces and returned to the studio with Paul fit and well.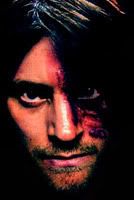 In June 2009 the band started work on building the new Grindstone Studio's for Scott Atkins. It was a huge project but was a great opportunity to construct the studio space in which the new record was to be recorded. From the bricks and mortar to the timber and insolation the build took all summer to build. Once completed in September Scott was able to test out the new facilities and went on to record the new Gama Bomb and Sylosis Albums.
Romeo Must Die's long anticipated debut full length 'Hardships In Season' was available from March 2011 firstly free on the covermount of Metal Hammer. Romeo Must Die are eager to show the world that this is a band that has fire in its breath and a sting in it's tail so ferocious that it will be impossible not to stop and take notice.